Weather Intelligence for Sports and Outdoor Operations
Use ClimaCell to increase revenue by improving operational efficiency, reducing costs, and minimizing safety risks.
TRUSTED BY
Forget the Forecast. Use ClimaCell.
Increase efficiency and revenue
Minimize safety risks
Reduce operating costs
What's the Cost of Not Using ClimaCell?
What Makes ClimaCell so Special for Sports and Outdoor Operations?
Get 24/7 hyperlocal minute by minute weather insights per location to ensure fan safety from elements like lightning
Customize stadium and field operations needs days in advance of events based on upcoming weather conditions
Use historical weather data to predict fan behavior and unlock new revenue opportunities
We're Talking About Millions in Operational Strategy
Reduce operational costs based on expected weather impact 5 days in advance

Increase event sales 15% by predicting demand based on historical and forecasted weather

Better prepare and manage for staffing "no-shows" which are as high as 20% during weather events
It's time for ClimaCell
End-to-End Sports and Outdoors Operations Optimization
See exactly when, where, and how weather is going to impact your company in one simple dashboard.
"If lightning is going to touch down on the property, we need to know about the threat in advance – we need to get everyone to sheltered areas. ClimaCell's tools tell us when to expect a weather event and when it will pass us. "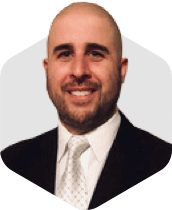 Jason Stone, VP of Site Operations at Kraft Sports and Entertainment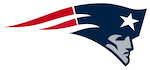 Increase event sales 15%
Manage staff show-up rate
Fan communication and safety
Take Control of Millions in Operational Strategy
Learn more
Player routines and safety
Improve media relations
Centralized operational insights