Weather Intelligence for Renewable Energy Operations
Use ClimaCell to increase revenue by improving operational efficiency, reducing costs, and minimizing safety risks.
TRUSTED BY
Forget the Forecast. Use ClimaCell.
Increase efficiency and revenue
Minimize safety risks
Reduce operating costs
What's the Cost of Not Using ClimaCell?
What Makes ClimaCell So Special for Renewable Energy Operations?
24/7 hyperlocal minute-by-minute insights for historical, real-time, and forecasted weather impact
Maximize hydro, solar, and wind output with better weather data
Improve crew safety and maintenance with advance alert of dangerous storms
We're Talking About Millions in Operational Strategy
Hail or lightning can damage panels, costing an average of $41,000 to replace
Floods can damage hydro systems, costing up to $10,000 to repair
Wind turbines can be damaged by gusts over 60 MPH, which cost up to $2.2 million
See Now: Reducing weather costs by the millions for renewable energy operations
End-to-End Renewable Energy Optimization
See exactly when, where, and how weather will impact your company in one simple dashboard.
"Weather is important to us for disaster planning and for responding and recovering from storms, when we can get precise information about what weather will be doing in an area, we can improve readiness and reduce costs."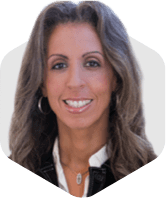 Lisa Lambert, CTO and Senior Vice President at National Grid

Increase consistent energy production
Avoid damage to turbines, panels, more
Keep staff safe from dangerous weather
Take Control of Millions in Operational Strategy
Get a demo
Better plan for dips or spikes in production
Improve drone inspection operations
Gain a competitive advantage