Weather Intelligence for On-Demand Operations
Use ClimaCell to increase revenue by improving operational efficiency, reducing costs, and minimizing safety risks.
"With ClimaCell, we're providing even more accurate ETAs based on insights from their on-demand forecasts."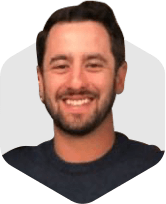 Nick Johnson, Maps and Technology Partnerships at Uber
Forget the Forecast. Use ClimaCell.
Increase efficiency and revenue
Minimize safety risks
Reduce operating costs
What's the Cost of Not Using ClimaCell?
What Makes ClimaCell So Special for On-Demand Operations?
24/7 hyperlocal minute-by-minute weather insights at the street level
Turn weather data into actions like: take a different route or avoid flooding
Integrate alerts directly into your operating system
We're Talking About Millions in Operational Strategy
Offer more accurate ETAs to keep customer happy and loyal
Anticipate demand and adjust staffing levels to save money
See Now: On-Demand is now in-demand by staying ahead with predictive weather operations
End-to-End On-Demand Operations Optimization
See exactly when, where, and how weather will impact your company in one simple dashboard.
Improve routing to avoid weather delays
Offer more accurate ETAs to customers
Get proactive alerts for severe storms
Take Control of Millions in Operational Strategy
Learn more
Better manage staffing and customer demand
Build a more predictable business model
Access resources faster then the competition