Weather Intelligence for Healthcare Operations
Use ClimaCell to increase revenue by improving operational efficiency, reducing costs, and minimizing safety risks.
TRUSTED BY
Forget the Forecast. Use ClimaCell.
Increase efficiency and revenue
Minimize safety risks
Reduce operating costs
What's the Cost of Not Using ClimaCell?
What Makes ClimaCell So Special for Healthcare Operations?
24/7 hyperlocal minute-by-minute weather insights at the street level
Turn weather and air quality data into actions like: turn on air filtration system or take asthma medication
Integrate alerts directly into a patient healthcare app
We're Talking About Millions in Operational Strategy
An estimated 4.2 million premature deaths globally are linked to ambient air pollution
Air pollution cost health care purchasers $193 million for hospital care in California alone
See Now: See how weather and air quality impact key healthcare outcomes
End-to-End Healthcare Operations Optimization
See exactly when, where, and how weather will impact your company in one simple dashboard.
"Weather is important to us for disaster planning and for responding and recovering from storms, when we can get precise information about what weather will be doing in an area, we can improve readiness and reduce costs."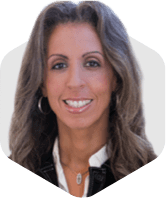 Lisa Lambert, CTO and Senior Vice President at National Grid

Understand the risks of air quality
Improve health outcomes globally
Get proactive alerts for risky health conditions
Take Control of Millions in Operational Strategy
Learn more
Lower healthcare spending by millions
Encourage proactive healthy actions
Gain a competitive advantage