Weather Intelligence for Utilities and DSO Operations
Use ClimaCell to increase revenue by improving operational efficiency, reducing costs, and minimizing safety risks.
TRUSTED BY
Forget the Forecast. Use ClimaCell.
Increase efficiency and revenue
Minimize safety risks
Reduce operating costs
What's the Cost of Not Using ClimaCell?
What Makes ClimaCell so Special for Utilities and DSO Operations?
Get 24/7 hyperlocal minute by minute weather insights per location to enhance demand forecasting or schedule drone flights for inspections
Improve load and power curve optimization based on weather impact historically, in real-time, and forecasted
Reduce outage time and implement predictive vegetation management protocols keeping crews safe
We're Talking About Millions in Operational Strategy
Power outage costs can be in the millions of dollars per hour during downtimes
Asset damages in the millions can be mitigated with preventative operations and planning
Vegetation management costs millions per year, includes expensive equipment, and puts crews at significant safety risks
See Now: Utility companies utilize predictive weather intelligence to combat $150 billion in costs
End-to-End Utilities and DSO Operations Optimization
See exactly when, where, and how weather is going to impact your company in one simple dashboard.
"Weather is important to us for disaster planning and for responding and recovering from storms, when we can get precise information about what weather will be doing in an area, we can improve readiness and reduce costs."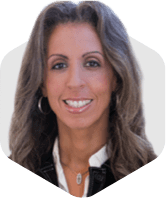 Lisa Lambert, CTO and Senior Vice President at National Grid

Reduce outage time
Know weather impact in advance
Pre-position vegetation crews in advance
Take Control of Millions in Operational Strategy
Learn more
Load and power curve optimization
Enhance generation forecasting
Reduce SAIDI and SAIFI