CBAM – The world's highest resolution weather forecasting model
Customized for your desired resolution, coverage, and parameters. Finely-tuned to any region globally.
Get your tailored forecast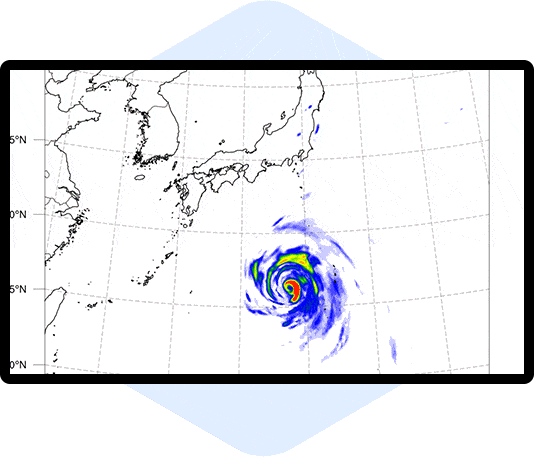 An Ultra-Accurate Tailored Forecast That's Accessible to Anyone, Anywhere
Unlike global models, that cannot fully address the nuanced climates of specific regions, CBAM:
Feeds from millions of virtual sensors around the world
Can be customized globally, finely tuned regionally
Choose Your Desired:
Location
Resolution
Coverage
Parameters
And get the most accurate forecast out there, tailored to your specific needs
Schedule a demo of CBAM
"Serving the Underserved"
Try now
We believe that life threatening weather data should be available to everyone. ClimaCell has collaborated with Google Cloud to offer a free version of CBAM, starting in India. Wonder where in the world will we expand to next?
Why You Should Choose CBAM?
Ultra-high resolution
Globally available
Customized per need
Feeds from millions of virtual sensors
Super-fast refresh time
"Through testing and verification, CBAM has exhibited impressive and unique abilities to accurately predict atmospheric variables such as precipitation, temperature, cloud cover, and wind speed for locations across the globe. CBAM exhibits substantial accuracy and precision advantages over publicly available forecast model data"
Dr. Shawn Milrad
Associate Professor, Meteorology
How Does it Work?
Define area of interest
Fuse millions of virtual sensor observations
Get hyper-local finely-tuned weather forecasts
*Wind gust at 81 meters resolution
CBAM Vs Other models (HRRR, JMA, GRAF):
CBAM
Other Models
Any resolution, customized per need
Updates every 15 mintures
Fine-scale terrain resolving
Via MicroWeather API/HyperCast/Google Cloud Public Data Sets
Fidelity
Frequency
Domain tuning
Availability
3km resolution at best
Updates every hour at best
None
HRRR / JMA - free. GRAF - not available yet
CBAM
Fidelity
Frequency
Domain tuning
Availability
Any resolution, customized per need
Updates every 15 mintures
Fine-scale terrain resolving
Via MicroWeather API/HyperCast/Google Cloud Public Data Sets
Other Models
Fidelity
Frequency
Domain tuning
Availability
3km resolution at best
Updates every hour at best
None
HRRR / JMA - free. GRAF - not available yet