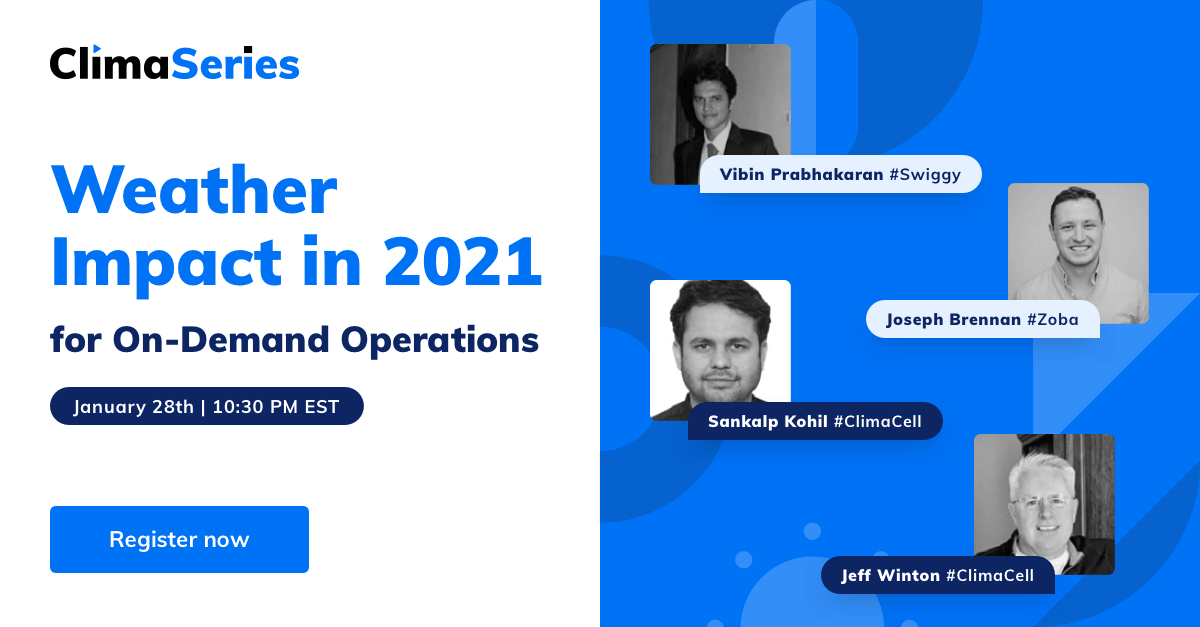 January 19, 2021・1 min read
ClimaSeries: On-Demand Operations and Weather Impact in 2021
If you've ever ordered dinner and then waited an hour for it to arrive, you already understand the impact of weather for on-demand businesses everywhere.
Bad weather like snow, ice, rain, and wind can all slow down delivery times, increase traffic, and put couriers at risk. This is why weather poses a challenge for every on-demand business, whether you're delivering transportation, food, or groceries.
But since you can't change the weather, how can you improve your results? The answer is simple: weather intelligence.
On January 28 at 9:30AM IST / 10:30 PM EST, experts from on-demand food juggernaut Swiggy and spacial analytics mobility platform Zoba join us for an exclusive webinar, sharing how the top teams optimize for the weather to manage on-demand operations at scale.
Speakers include: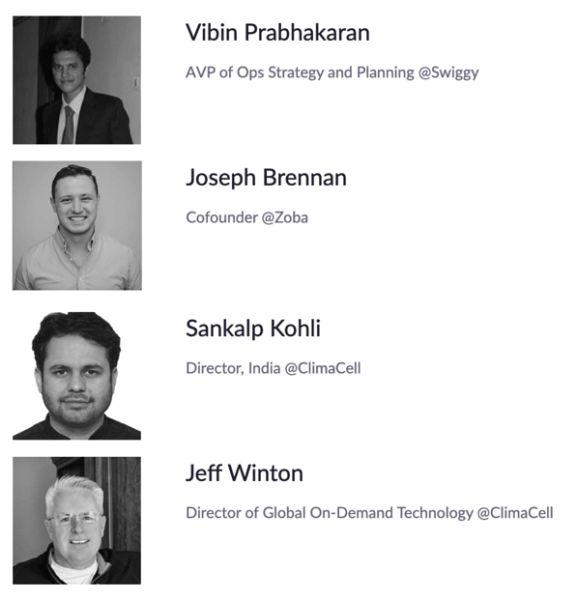 Cara Hogan
Cara Hogan is the Director of Content and Brand at ClimaCell, the world's weather intelligence platform. Previously, she worked at Zaius, an ecommerce marketing platform, and InsightSquared, a SaaS analytics company. Before transitioning to marketing, she worked as a journalist at a number of publications, including the Boston Globe. When she isn't writing, podcasting, or filming, she's surfing, rock climbing, or reading a good book.
More from ClimaCell