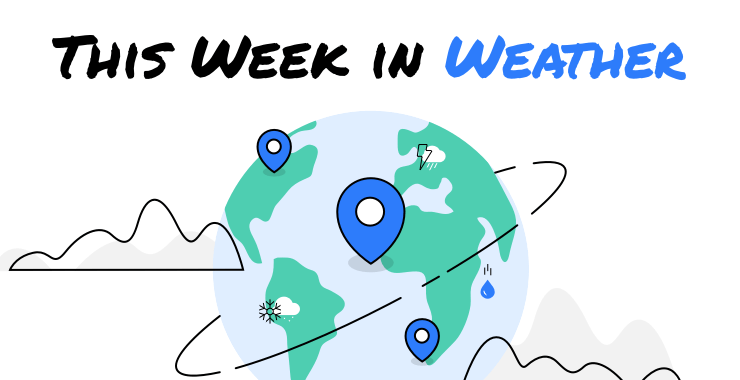 April 10, 2020・2 min read
This Week in Weather: Major Storms Hitting U.S. During Easter Weekend
For This Week in Weather, we'll be sharing the big weather stories you need to know in the US for the coming week. We hope it will help you understand some of the weather heading your way and how it will impact you.
So let's get into it!
Sunday (4/12)
A major storm system is developing over the Central US and will bring the potential for heavy snowfall across portions of Wyoming, South Dakota, Nebraska, Iowa, and Wisconsin.
Meanwhile, across the Southeast US, there looks to be a potential severe weather outbreak, with favorable conditions for tornadic supercells.
Business impact: Tornadoes can hit energy companies especially hard. Make sure to have enough crews scheduled to deal with downed power lines and potential infrastructure damage.
Monday (4/13)
Ongoing heavy snowfall for portions of Wisconsin, and extending into the Upper Peninsula of Michigan. Unseasonably cold temperatures across the Plains and Upper Midwest, with temperatures 15°F to 25°F colder than normal for this time of the year.
Meanwhile, severe weather shifts towards the Atlantic Coast of the Southeast US, and potentially northward into the Mid-Atlantic states.
Business impact: With such low temperatures, energy consumption is likely to be higher than usual across the board.    
Late Tuesday (4/14) through Wednesday (4/15)
Potential for heavy rain across portions of Florida, Georgia, and into the Carolinas, as a weather system tracks northeastward out of the Gulf of Mexico. Meanwhile, unseasonably cold weather continues through Tuesday and Wednesday across portions of the Upper Midwest and into the Plains.
Business impact: On-demand and delivery services will likely see a surge thanks in part to cold weather. 
Wednesday (4/15) into Thursday (4/16)
Spring snow possible for potions of the Midwest into Northeast US. Colder than normal temperatures for many areas east of the Rockies, Wednesday and Thursday.
Business impact: For transportation and shipping companies, take into account delays in ETAs because of snow.
Friday (4/17)
Generally quiet weather for most areas, but still colder than normal across portions of the Midwest and Northeast US.
Stay safe out there, and if you'd like to talk in more detail about how the weather impacts your business, talk to our team.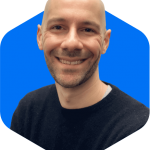 Dan Slagen
Currently CMO at ClimaCell, Dan Slagen is a 4 time start-up executive specializing in scaling global go-to-market functions from early stage to $100M+ in ARR. With experience in both B2B and B2C at companies such as HubSpot and Wayfair, Dan has built teams across marketing, growth, sales, customer success, business development, and also founded and sold his own video tech start-up. A frequent contributor and advisor to the start-up community, Dan has spoken at more than 50 conferences and has been featured in The New York Times, The Wall Street Journal, Forbes, CNBC, TechCrunch, and Bloomberg TV amongst others. Above all else, Dan believes in creativity, drive, and a people first mentality.
More from ClimaCell