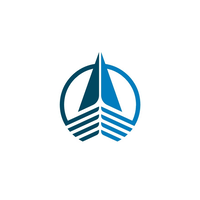 August 27, 2020・3 min read
NearshoreNetworks And ClimaCell Cooperate To Improve Services For The Port Operations Industry
ClimaCell Doubles Down on Port Operations Industry Via New Partnership With NearshoreNetworks
Boston, Aug 27, 2020 – ​Today ClimaCell, the world's leading weather intelligence platform is excited to announce new partnership with vessel satellite communication company, NearshoreNetworks, to accelerate strategic growth across the port authority and operations industry in North America.
NearshoreNetworks, founded in 2016 by Bob Miltenberger brings together a core team of highly regarded and experienced leaders from the international satellite and cellular industries, with unique expertise in maritime and port operations.
"We're extremely excited about working with ClimaCell," said Bob Miltenberger, CEO and founder of NorthshoreNetworks. "Leveraging their industry leading, cutting edge technology allows fleet and port operations teams to understand the impact of forecasted weather, be proactive as well as rapidly responsive to fast changing conditions. For our team, partnering with ClimaCell was the best opportunity in the industry."
ClimaCell has quickly grown in the past few years to more than 100 employees across North America, Europe, and Asia-Pacific, with customers across multiple industries including Uber, Delta, Ford, Intact Insurance, National Grid, the U.S. Open, Rappi, Porsche, and more.
"The Vessel Management and port operations sectors offer a perfect alignment with ClimaCell's existing and next generation technology," said Dan Slagen, CMO of ClimaCell. "Partnering with Bob and the entire team at NearshoreNetworks was a compelling opportunity given their track record and expertise."
The partnership between ClimaCell and NearshoreNetworks begins with a focus in North America and is already underway. The core value for vessel management and port operation teams consists of a number of cost saving and operational efficiencies including:
Predictive loading and unloading windows for increased throughput

Asset and safety protection including cranes, vessels, cargo, and crew

24/7 hyper-local minute by minute weather insights down to the vessel location level

Weather impact across 30+ parameters such as wind speed and direction, wave height and lightning

Access to historical, real-time, and forecasted weather impact
To learn more about NearshoreNetworks:
About ClimaCell:
With its AI-powered weather intelligence platform, ClimaCell automates operational decision making and action plans based on the business impact of historical, real time, and forecasted weather. Having more than doubled its employee headcount in 2019 and achieving 7x revenue growth, ClimaCell is on an aggressive growth path towards revolutionizing the weather industry with customers including ​Uber, Delta, Ford, Intact Insurance, National Grid, the U.S. Open, Rappi, Porsche, and more.
For further information contact
Mira Marcus | PR for ClimaCell: 713-305-6961 | ​mira.marcus@climacell.co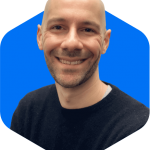 Dan Slagen
Currently CMO at ClimaCell, Dan Slagen is a 4 time start-up executive specializing in scaling global go-to-market functions from early stage to $100M+ in ARR. With experience in both B2B and B2C at companies such as HubSpot and Wayfair, Dan has built teams across marketing, growth, sales, customer success, business development, and also founded and sold his own video tech start-up. A frequent contributor and advisor to the start-up community, Dan has spoken at more than 50 conferences and has been featured in The New York Times, The Wall Street Journal, Forbes, CNBC, TechCrunch, and Bloomberg TV amongst others. Above all else, Dan believes in creativity, drive, and a people first mentality.
More from ClimaCell