March 18, 2020・4 min read
Here Are ClimaCell's 7 Most Popular Integrations

ClimaCell users are awesome, we love seeing all the ways businesses leverage the platform to improve efficiency, safety, save money, and increase revenue. When we talk to our most successful users, we constantly hear references to specific integrations that have helped people better use ClimaCell in their everyday working life, which is why we wanted to take a moment to highlight the top 7 ClimaCell integrations. Any and all of these will make using ClimaCell easier in relation whichever current systems and applications your company is using. 
1 – 4: Communication 
With Climacell's communication integrations, you can automatically set-up alerts/updates to be sent out to groups you already have set-up for team communication. You can also create new groups based on specific projects/teams that need to stay in touch. That's why we have four communication options including ClimaCell Slack integration, ClimaCell Whatsapp integration, ClimaCell email integration, and ClimaCell SMS integration. 
The best part about connecting Climacell to your communications platform is the ability to implement one source of truth. When it comes to implementing protocols or action plans, everyone needs to know exactly what to do and when, as any confusion can severely impact efficiency, accuracy, and safety. Connecting ClimaCell to your communication tools eliminates any inaccurate information disseminating through your team and organization, and also keeps stakeholders in the loop and informed as to what operational procedures are being deployed, why, and when.
ClimaCell's most popular communication integrations include:
5: Schedule Planning: ClimaCell Google Calendar Integration 
Google Calendar: With ClimaCell's Google Calendar integration, you can ensure you (and team members) are always in the right place at the right time. Calendar events include day/time/details about the specific meeting/action plan, and automatically includes cell phone notifications to send reminders ahead of time.
6: Working Documents: ClimaCell Google Sheets Integration 
Google Sheets: The way teams use ClimaCell data ranges drastically from in-depth data collection to creating visual presentations and charts. With our Google Sheets integration, teams can automatically convert ClimaCell data directly into working sheets to create presentations and reports. The best part is the data transfer is always accurate and reduces the amount of time people need to spend transferring or recording data themselves. You can also automate charts and presentations to update each day/week/month as new data feeds into your Google Sheets.
7: Automation:
Zapier: For teams that need to integrate data/information seamlessly between systems and automate workflows, Zapier is the perfect platform connecting to more than 2,000 apps. Our Zapier integration allows you to fully customize ClimaCell weather impact monitoring and action plans across your entire organization for any variety of use cases.
Well, that rounds out our list! If you're not currently using these integrations we encourage you to give them a try! If there are additional integrations you'd like to see ClimaCell adopt let us know, we're constantly evaluating new integration opportunities to help you be more successful. 
Thanks for reading and if you have any questions or want to talk integration strategy and implementation, just reach out at support@climacell.co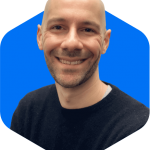 Dan Slagen
Currently CMO at ClimaCell, Dan Slagen is a 4 time start-up executive specializing in scaling global go-to-market functions from early stage to $100M+ in ARR. With experience in both B2B and B2C at companies such as HubSpot and Wayfair, Dan has built teams across marketing, growth, sales, customer success, business development, and also founded and sold his own video tech start-up. A frequent contributor and advisor to the start-up community, Dan has spoken at more than 50 conferences and has been featured in The New York Times, The Wall Street Journal, Forbes, CNBC, TechCrunch, and Bloomberg TV amongst others. Above all else, Dan believes in creativity, drive, and a people first mentality.
More from ClimaCell