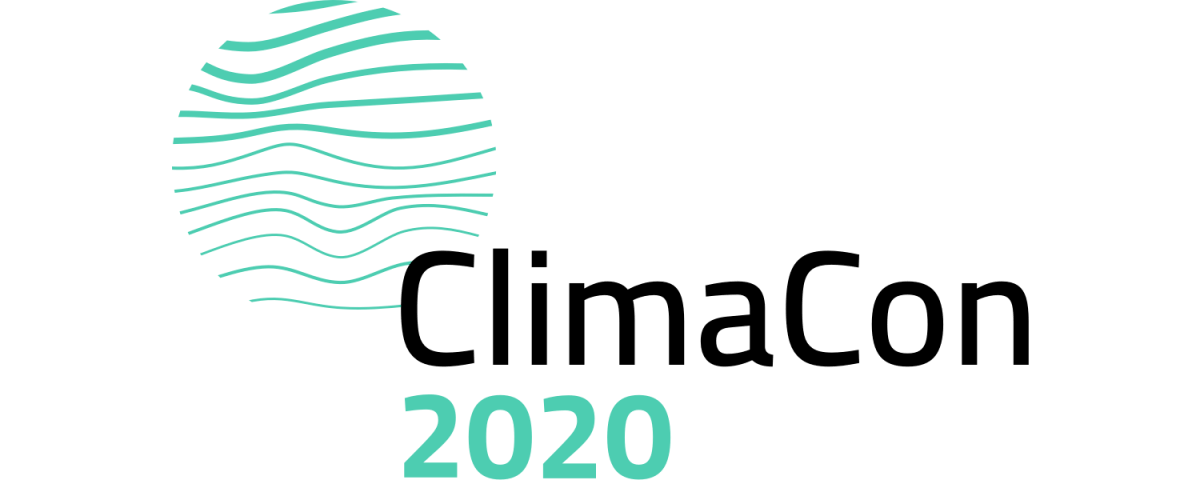 August 31, 2020・1 min read
ClimaCon Speaker Announcement: Supply Chain and Intermodal Expert, Bill Hamlin
We're thrilled today to announce our first speaker at ClimaCon 2020, supply chain operations expert Bill Hamlin.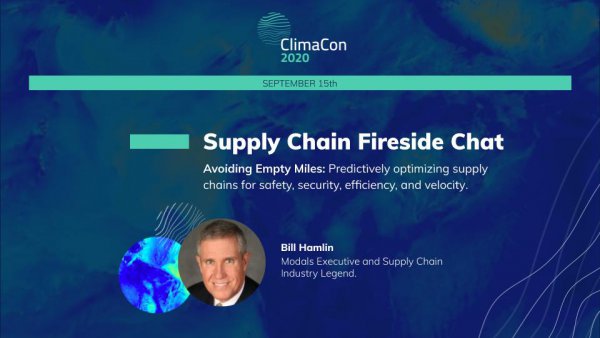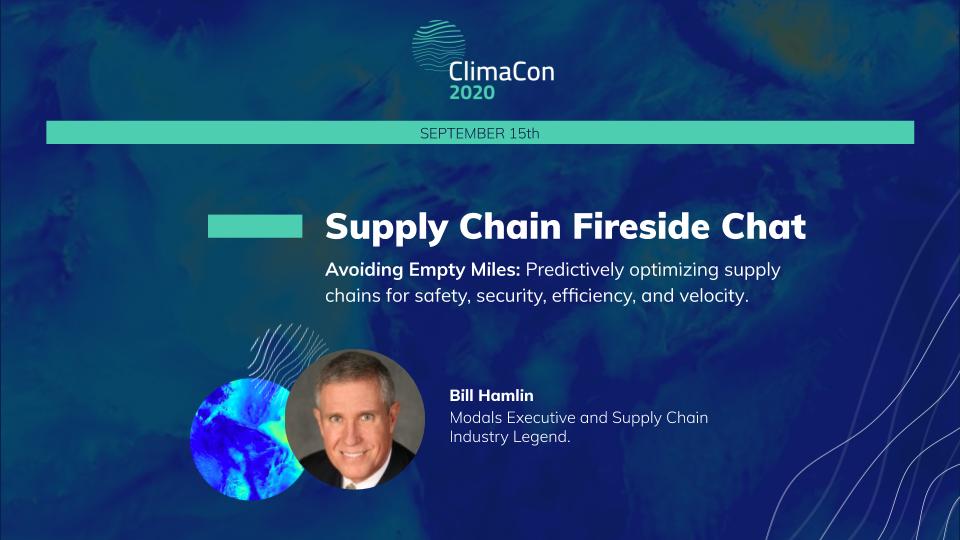 An experienced maritime operations and intermodal logistics executive with 35 years experience across multiple modal platforms, Bill has served in a number of executive roles including:
Partner at Gray Wolf Group
COO of ITS ConGlobal (ClimaCell customer)
COO of Horizon Lines
EVP of Norwegian Cruise Lines
President of Americas at APL
In his various roles, Bill has led billion dollar budgets, held responsibility for 3,000+ employees, and managed thousands of global locations.
Don't miss Bill's fireside chat, Avoiding Empty Miles, as he'll delve into how to use Weather Intelligence™ to predict and optimize supply chain operations across safety, security, efficiency, and velocity. The session will highlight:
The state of supply chain
Solving for unpredictability and efficiency 
Current impact of E-commerce on supply chain and SLA management
Why the crossroads of innovation is now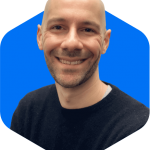 Dan Slagen
Currently CMO at ClimaCell, Dan Slagen is a 4 time start-up executive specializing in scaling global go-to-market functions from early stage to $100M+ in ARR. With experience in both B2B and B2C at companies such as HubSpot and Wayfair, Dan has built teams across marketing, growth, sales, customer success, business development, and also founded and sold his own video tech start-up. A frequent contributor and advisor to the start-up community, Dan has spoken at more than 50 conferences and has been featured in The New York Times, The Wall Street Journal, Forbes, CNBC, TechCrunch, and Bloomberg TV amongst others. Above all else, Dan believes in creativity, drive, and a people first mentality.
More from ClimaCell