September 6, 2020・3 min read
Fire and Ice: Denver's Extreme Week of Weather
Update September 8, 2020: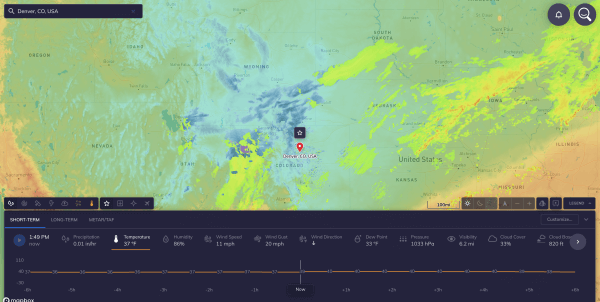 Light to occasional moderate snow will continue across southeast Wyoming through the day today and into the evening. Steady snow will taper to scattered snow showers after midnight tonight, before ending altogether by 8am Wednesday. Snowfall totals on the order of 5-10 inches are expected through Wednesday morning, with pockets of 10-15 inches possible on the leeward side of the Laramie Range. Sustained NE winds 25-35mph will occasionally gust 40-50mph through 1-2pm before gradually diminishing. After 2pm, sustained winds will lower to 20-30mph with occasional gusts to 40mph expected. Winds will substantially lessen by early evening.
____________________________________________________________________________
On Saturday, the high temperature in Denver was 101°F. Not only was that a record high temperature for the date, it was also the latest calendar date to have ever warmed to 100°F.
The previous latest 100-degree day at Denver was September 2nd, 2019. Forecast high temperatures for Sunday afternoon may once again approach 100°F. Looking back through Denver's weather records back through 1874, last year and this year are the only occurrences of 100°F temperatures in Denver during the month of September.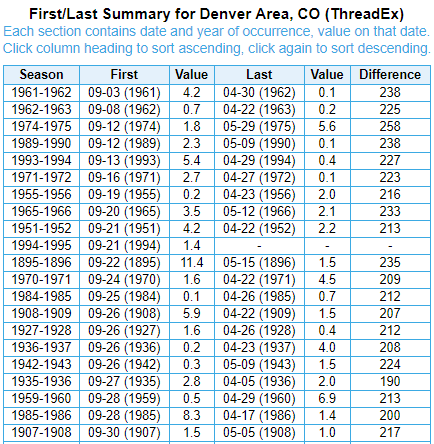 Incredibly, snow is in the forecast on Tuesday. September snow accumulations in Denver are not quite as rare. Over the previous 146 years of weather records, there have been 38 occurrences of measurable snowfall in September – or about once every four years. That being said, it is increasingly rare of late, with the last measurable September snowfall occurring in 1994 (1.4″, 9/21/94). The earliest measurable snowfall on record at Denver (Figure 2, "Denver September Snowfall"), occurred on September 3, 1961, when 4.2″ accumulated.
This begs the question: given the forecast of snow just a few days after reaching the 100-degree mark, what is the shortest duration between triple-digit heat and accumulating snowfall at Denver?
From Extreme Heat to Early Snowfall
In 1962, a high temperature of 100°F was observed on August 14. Then on September 8 of that year, 0.7″ of snowfall occurred. The 25-day time span in-between the two extremes, appears to be the shortest on record in Denver. That record could be smashed this week, with an unheard-of three-day span between 100-degree temperatures and accumulating snowfall. Truly an abrupt and extreme change in the weather, even for a city like Denver with notoriously changeable high altitude weather.
The verdict: this week's weather is record-breaking in multiple ways and is truly a unique occurrence.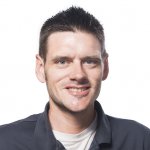 Reece Todd
Reece Todd is a meteorologist with more than eight years of operational weather forecasting experience. His passion for weather has taken him from the Mid-Atlantic, to the Great Plains, and the Intermountain West - where he spent the previous 4 ½ years forecasting in Salt Lake City, UT. At a young age, he developed a keen interest in East Coast winter storms, as well as Atlantic Hurricane seasons. He has also gained years of experience in forecasting severe weather across the United States, as well as understanding and identifying mesoscale meteorological patterns over complex terrain. Reece earned a B.S. in Earth Sciences-Meteorology from California University of Pennsylvania, as well as a B.S. in Geography and Geosciences from Salisbury University.
More from ClimaCell