May 5, 2020・2 min read
ClimaCell Announces COVID-19 Relief Program With Procore Offering Free Automated Weather Logging and HyperCast
ClimaCell is excited to announce alongside Procore, a COVID-19 Relief Program for Procore customers. For the next 3 months spanning May – July, ClimaCell will be offering Procore customers special access to our weather intelligence platform and automatic weather logging for free, no strings attached!
With ClimaCell and our special program, here's what you'll receive:
Save Money With Automated Weather Logging:

Save time on manual data entry, get rid of expensive hardware, minimize historical weather disputes, and minimize liquidated damages

Improve Project Efficiency:

Prevent weather related re-work and centralize team communication to use one source of truth for weather related project updates

Full Access to ClimaCell:

Get access to the world's leading weather intelligence platform to help your team improve efficiency, reduce costs, and maximize revenue.

Onboarding and Strategy:

Our construction experts will help you schedule jobs during ideal weather, set-up automated weather logging, and implement automated team alerts so everyone is in the know 

$0 Cost:

No strings. No tricks. Just the help you need
The cost of not using ClimaCell?
The a

verage crew costs $500 – $1,000 per hour with asphalt trucks costing $3k per hour including material costs. Between these two factors, $18,000 is wasted per job. With ClimaCell, you'll save money. Our customers save an $2,500 each time it rains, reduce job delays, and avoid costly safety risks. Keep more of your money, for free.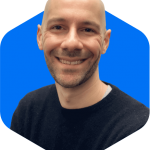 Dan Slagen
Currently CMO at ClimaCell, Dan Slagen is a 4 time start-up executive specializing in scaling global go-to-market functions from early stage to $100M+ in ARR. With experience in both B2B and B2C at companies such as HubSpot and Wayfair, Dan has built teams across marketing, growth, sales, customer success, business development, and also founded and sold his own video tech start-up. A frequent contributor and advisor to the start-up community, Dan has spoken at more than 50 conferences and has been featured in The New York Times, The Wall Street Journal, Forbes, CNBC, TechCrunch, and Bloomberg TV amongst others. Above all else, Dan believes in creativity, drive, and a people first mentality.
More from ClimaCell