July 28, 2020・4 min read
ClimaCell Accelerates Growth With $23M Series C Funding Led by Pitango Growth and Square Peg Capital
Boston, July 28, 2020 – Today ClimaCell, the world's leading weather intelligence platform and fastest growing company in the history of the weather industry, is excited to announce its Series C funding round, raising $23M to accelerate strategic initiatives. The round is co-led by Pitango Growth in addition to existing investor Square Peg Capital. The raise brings ClimaCell's total funding to more than $100M. Founded in 2016, ClimaCell has built a suite of enterprise-grade technology with its revolutionary SaaS products: Its Business Dashboard, API, Historical AI Data, and Consumer App.
ClimaCell has quickly grown in the past few years to more than 100 employees across North America, Europe, and Asia-Pacific, with customers including Uber, Delta, Ford, Intact Insurance, National Grid, the U.S. Open, Rappi, Porsche, and more. 
The round comes amidst rapid growth across the global supply chain, energy, insurance, and on-demand sectors with recent enterprise customers including ITS ConGlobal, IndiGrid, and Swiggy amongst others. The key differentiator in ClimaCell's product is the company's automated and predictive impact technologies, which help customers save millions in operational efficiency, improve safety, and avoid significant costs and damages from weather events.
"ClimaCell is taking the next step in disrupting the weather industry by providing the most valuable and actionable weather intelligence to our customers, and we're excited to continue working with our amazing partners at Square Peg," said Shimon Elkabetz, Co-Founder and CEO of ClimaCell. "Alongside Square Peg, we were truly impressed by the team at Pitango Growth and are looking forward to working together."
"We've been amazed with ClimaCell's advanced products since day one," said Philippe Schwartz, Partner at Square Peg Capital. "We consistently hear from customers about how ClimaCell is unlike anything they've ever seen before in addition to the significance being realized in cost savings and revenue optimization as a direct result of using ClimaCell."
Further solidifying its unique SaaS offering, ClimaCell was recently ranked as having the number one global weather API for businesses across the world as they deal with a flurry of new weather and climate related challenges.
 "65% of the world's GDP is being impacted by weather events. Climacell is the only SaaS company that enables actionable items ahead of weather events rather than reacting to them and their implications and ramifications," said Aaron Mankovski, Managing General Partner at Pitango Growth. "The opportunities coming to ClimaCell across industries including supply chain and logistics, railroads, trucking, shipping, on-demand, energy, insurance, and more represent a complete upending of the existing competitive landscape and is a testament to being laser-focused on customer value." 
About ClimaCell
With its AI-powered weather intelligence platform, ClimaCell automates operational decision making and action plans based on the business impact of historical, real time, and forecasted weather. Having more than doubled its employee headcount in 2019 and achieving 7x revenue growth, ClimaCell is on an aggressive growth path towards revolutionizing the weather industry with customers including Uber, Delta, Ford, Intact Insurance, National Grid, the U.S. Open, Rappi, Porsche, and more. 
For further information please contact
Mira Marcus | PR for ClimaCell: 713-305-6961 | mira.marcus@climacell.co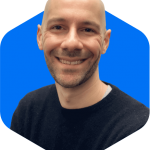 Dan Slagen
Currently CMO at ClimaCell, Dan Slagen is a 4 time start-up executive specializing in scaling global go-to-market functions from early stage to $100M+ in ARR. With experience in both B2B and B2C at companies such as HubSpot and Wayfair, Dan has built teams across marketing, growth, sales, customer success, business development, and also founded and sold his own video tech start-up. A frequent contributor and advisor to the start-up community, Dan has spoken at more than 50 conferences and has been featured in The New York Times, The Wall Street Journal, Forbes, CNBC, TechCrunch, and Bloomberg TV amongst others. Above all else, Dan believes in creativity, drive, and a people first mentality.
More from ClimaCell